Open media in modal
Open media in modal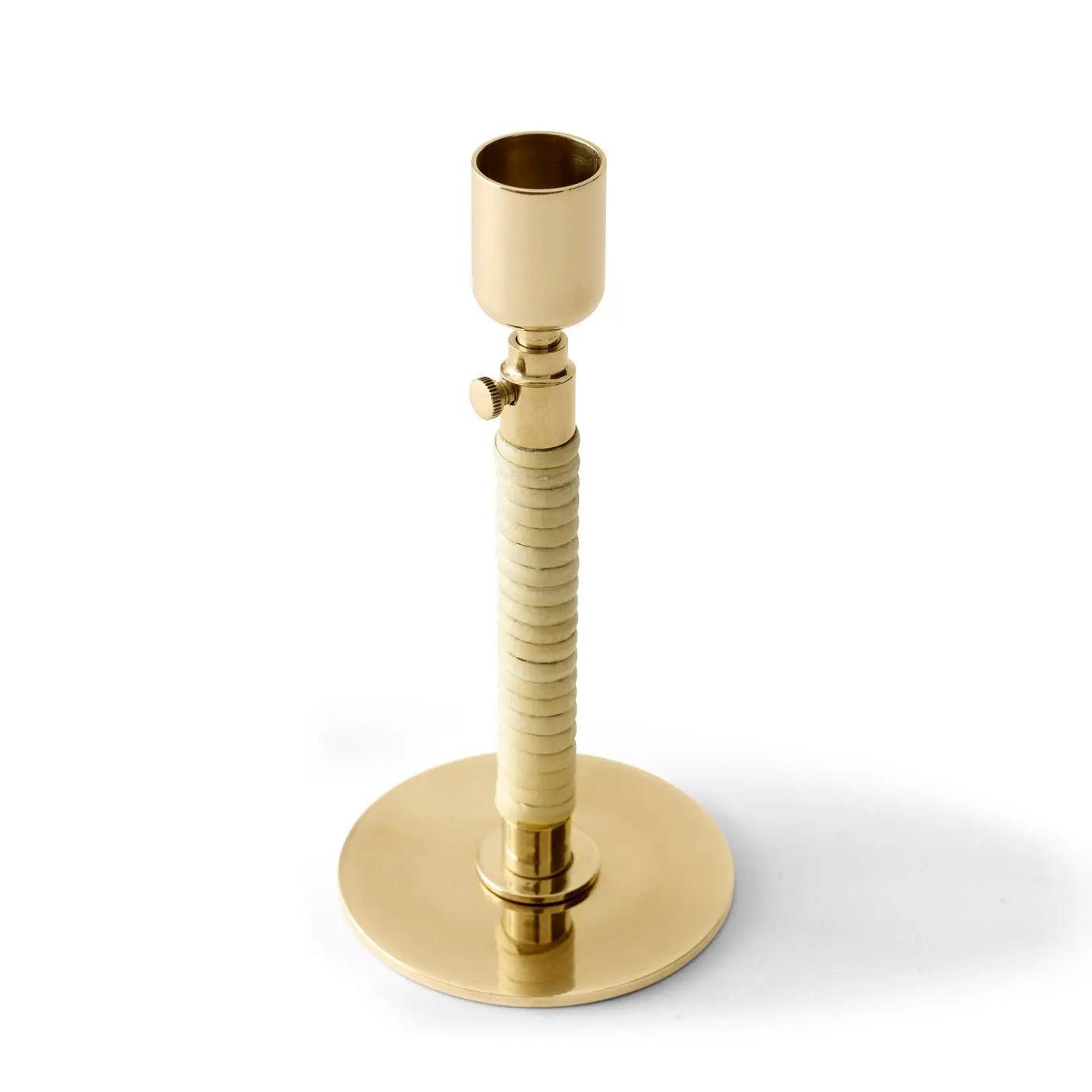 Open media in modal
Open media in modal
Open media in modal
Open media in modal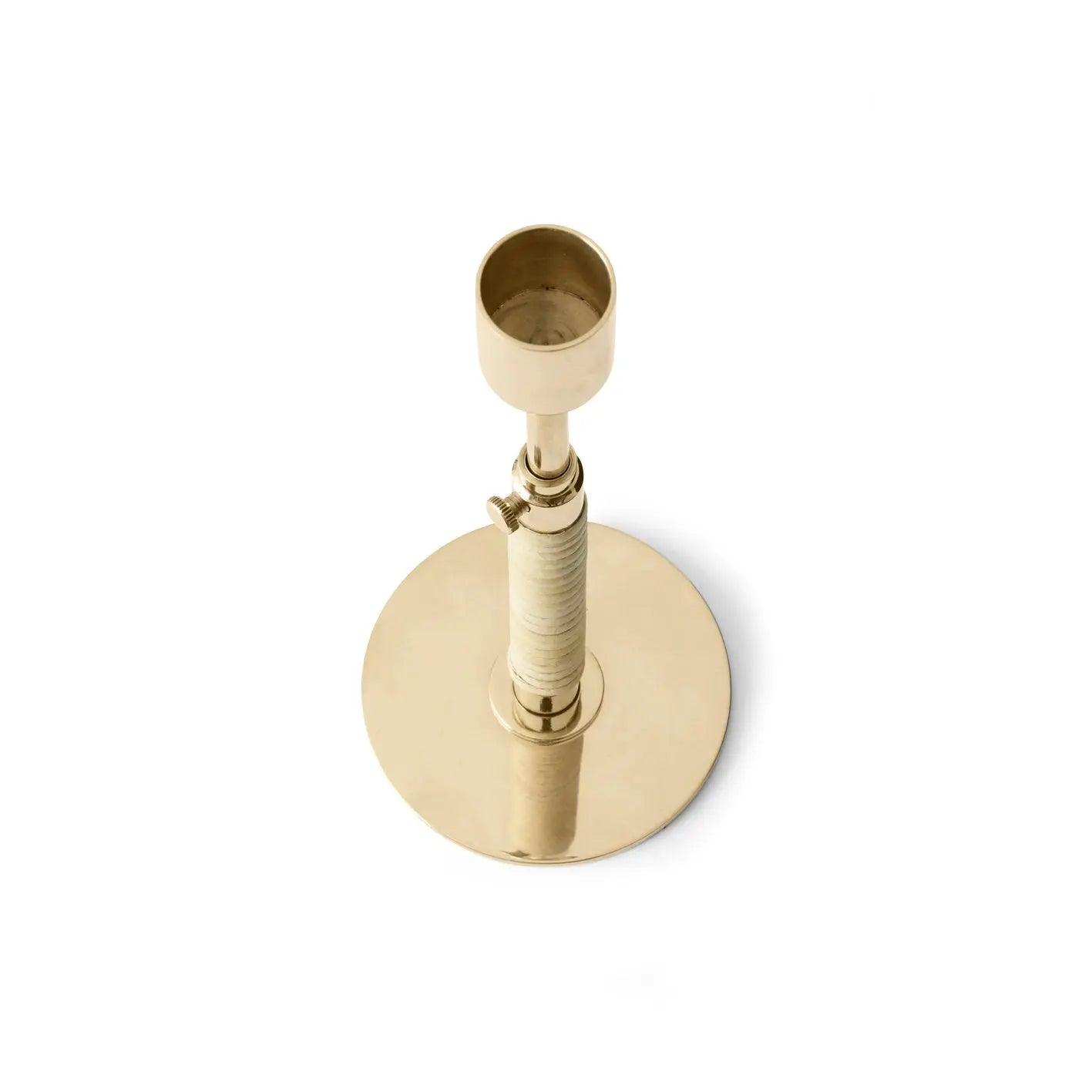 Open media in modal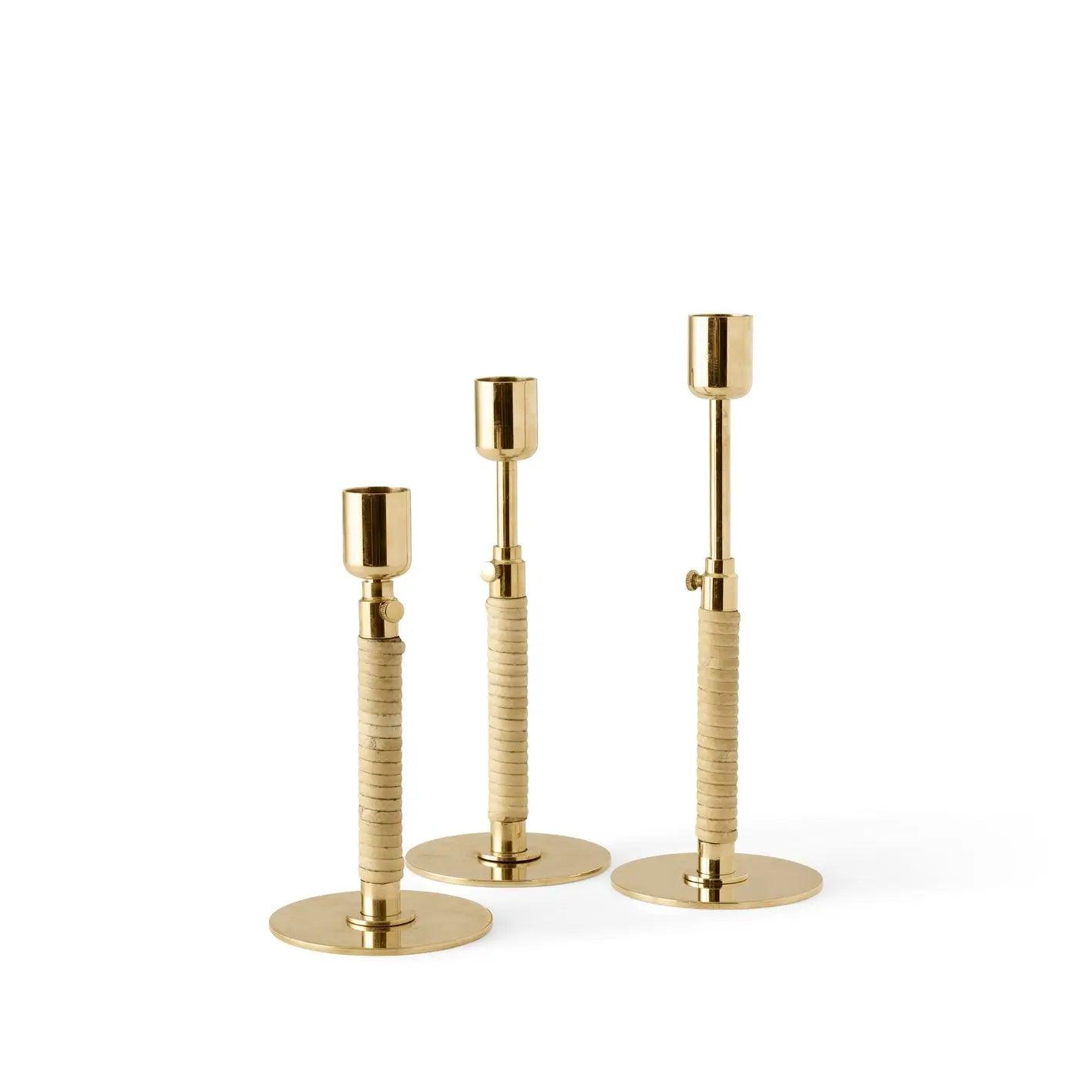 Duca Candle Holder - Polished Brass
Description

Taking its name from the latin word for "extend," the duca candle holder does exactly that: by loosening the screw on its slender stem, the height of the design can be adjusted as the candle burns. Cast in polished or bronzed brass and detailed with rattan enfolded around its lower half, the simple yet impactful design brings a sense of intimacy and warmth to its surroundings.

Set on a circular base and stem in polished or bronzed solid brass, the Duca candle holder is detailed with rattan around its stem. A small screw on the side of the design allows the user to adjust the height – extending or shortening the
telescopic stick to the desired effect.

DIMENSIONS:


H: 16,5 cm or 24 cm

Ø: 8 cm




MATERIALS:


Lacquered polished brass, waxed bronzed brass or painted steel, aluminium and rattan.




About MENU


Danish design house, MENU, are the masters of Soft Minimalism. Established in 1978, MENU was, and still is, a family run business. Currently in its third generation, MENU started from humble beginnings producing high-quality kitchen and silverware and has since become the epitome of Danish design. Today they collaborate with the world's most talented designers to deliver the highest quality with a crisp Scandinavian look. They call it "soft minimalism".