Open media in modal
Open media in modal
Open media in modal
Open media in modal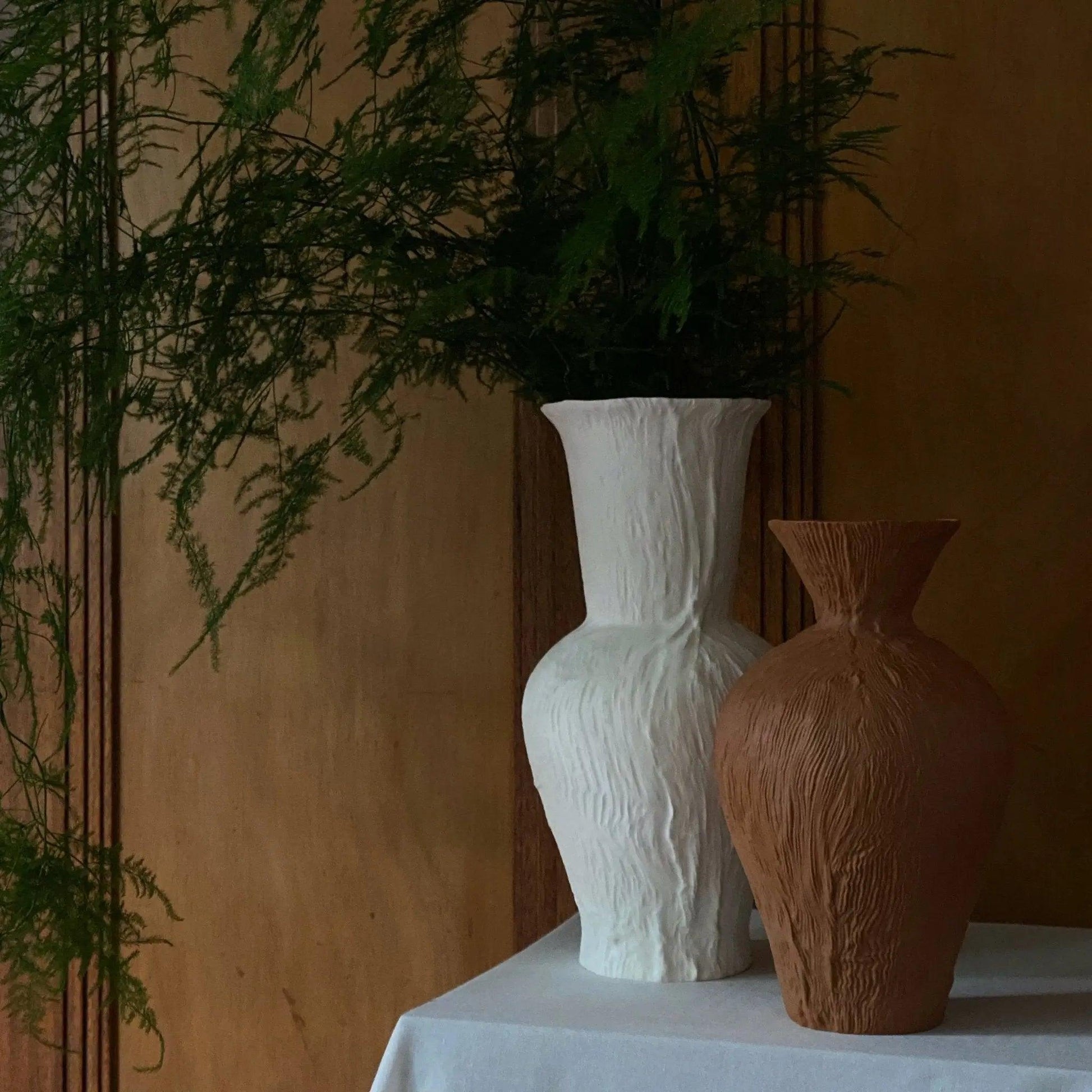 Open media in modal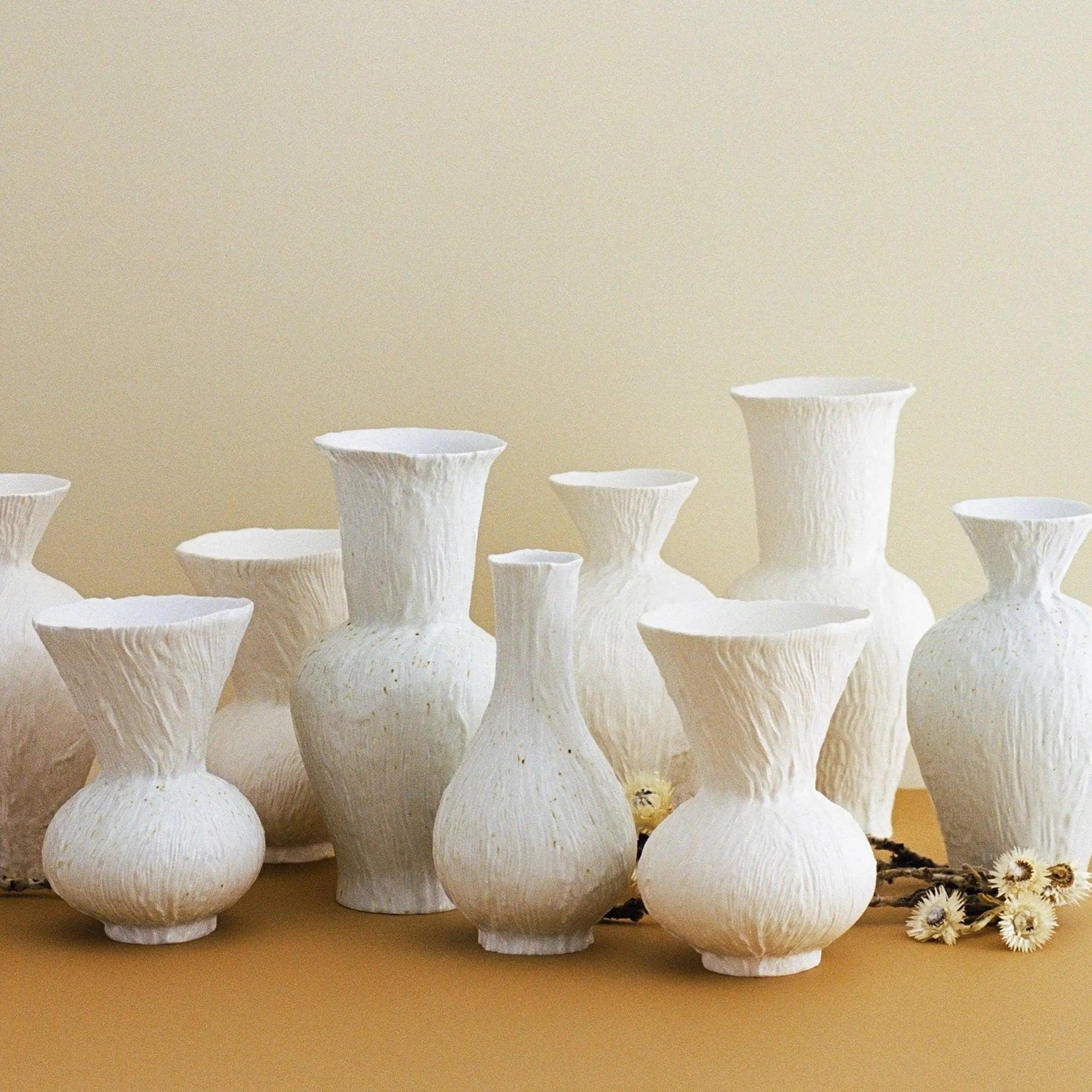 Open media in modal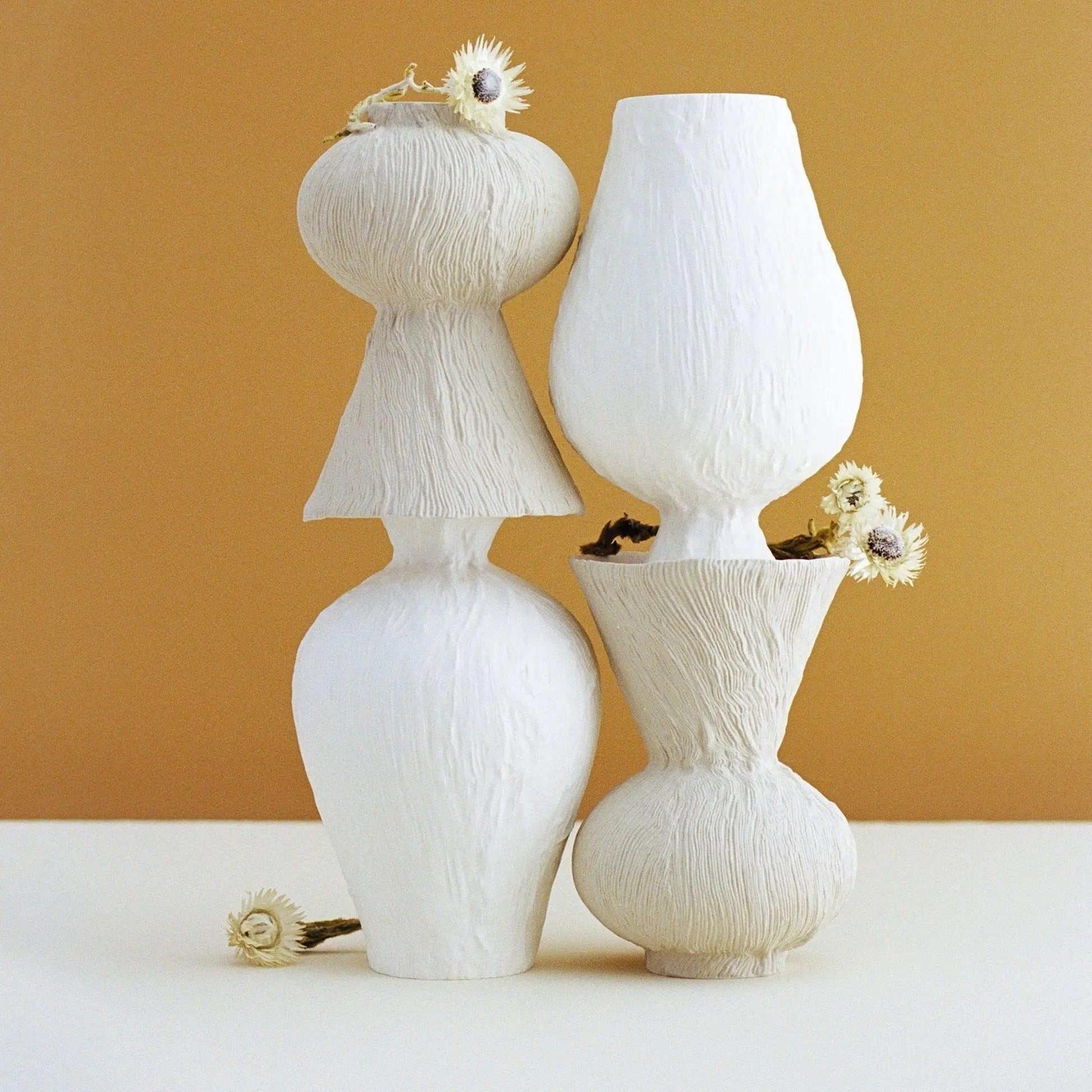 Open media in modal
Open media in modal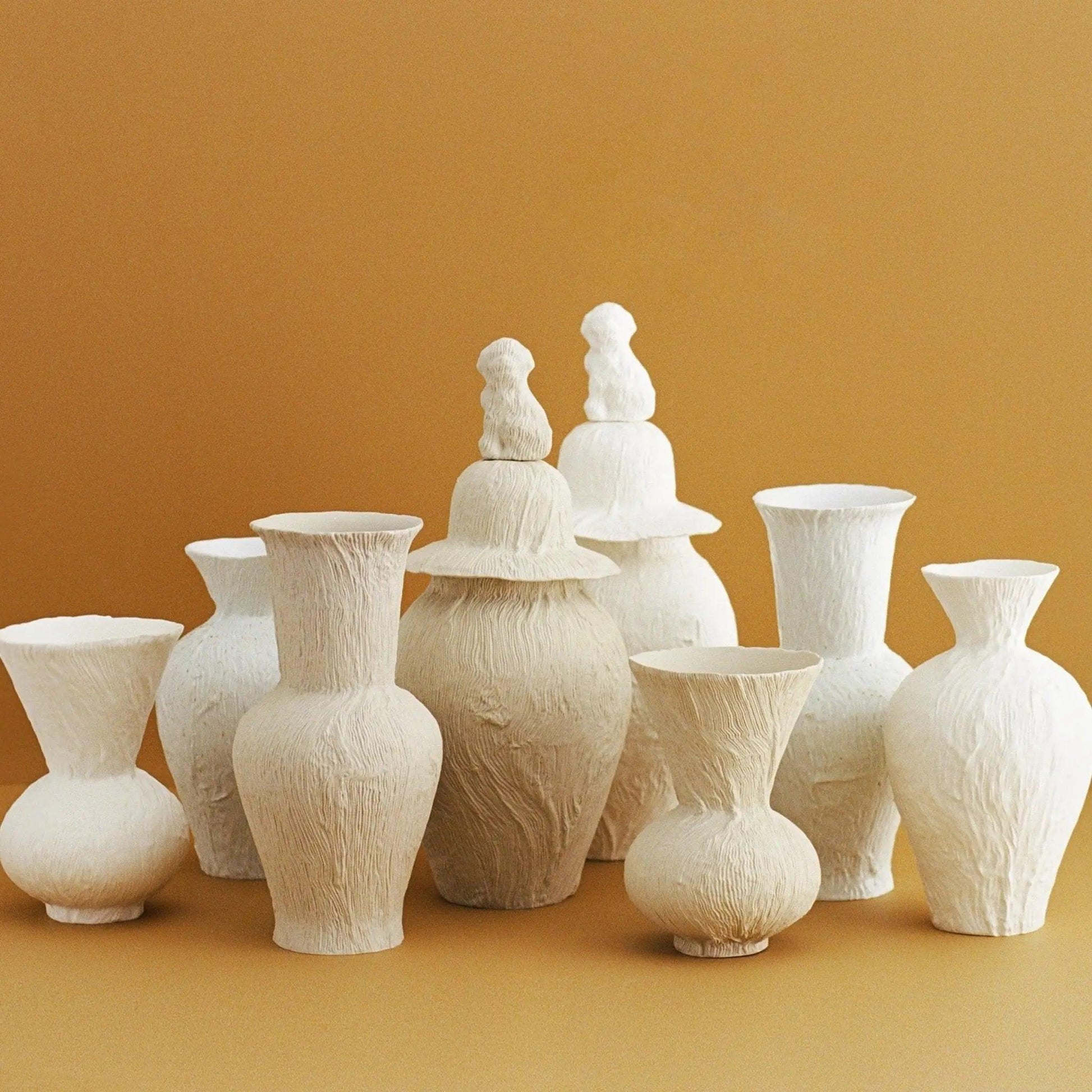 Open media in modal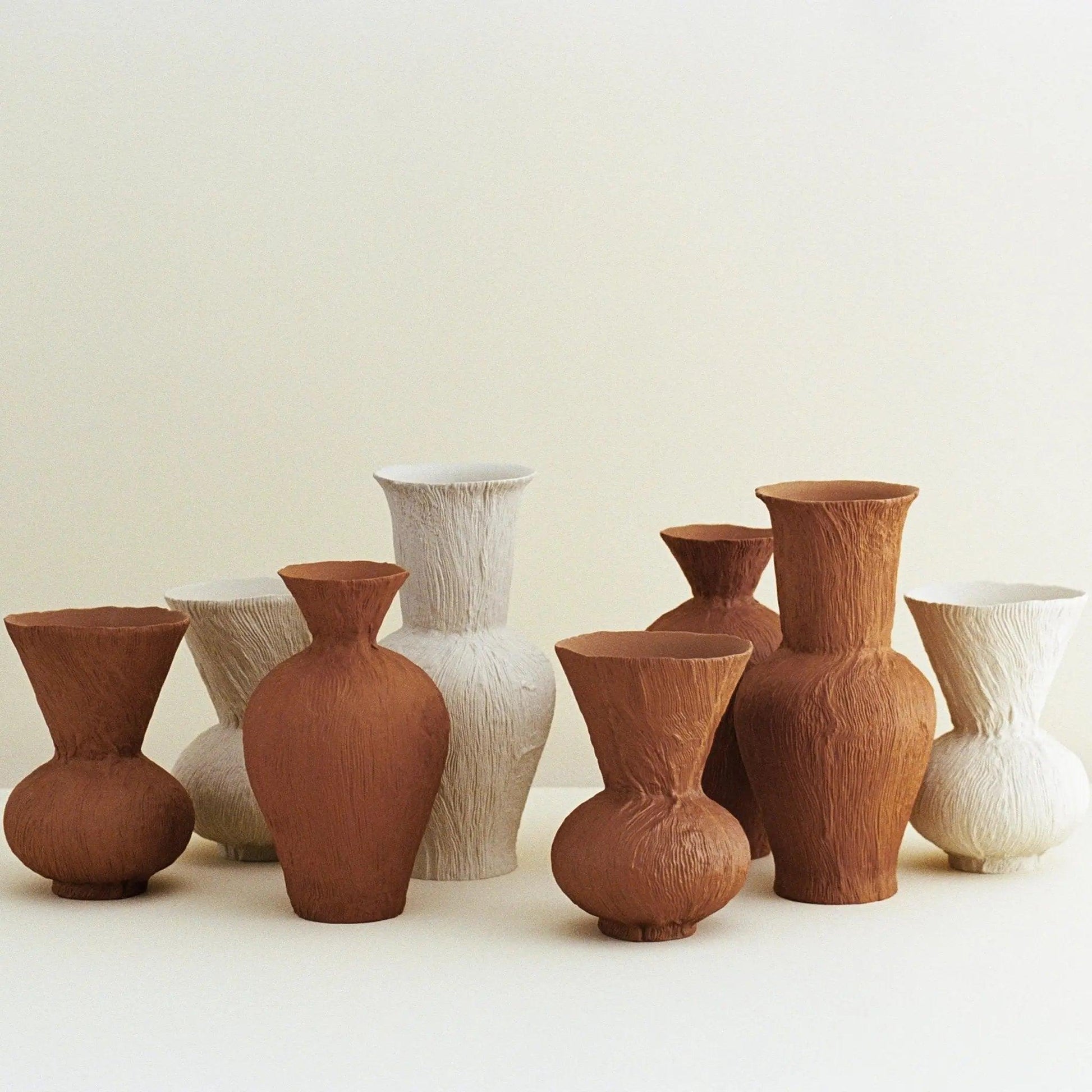 GUAN vase - Speckled White
Description

XU is a ceramic brand that tells stories through objects. At XU, we make sense of the world through clay and through our hands, constantly unearthing the forgotten histories of object making, bringing into view overlooked craftsmen and beauty otherwise invisible lurking in busy alleyways and bustling marketplaces. Wherever lies the most fertile soil for ceramics, there resides our inspiration for every product made by XU.


In XU's first collection, the classic shapes of the objects and the textile complement one another, radiating a beauty that is at once warm and enduring. After being processed with clay and glaze on the surface, the textile rids of its original gentleness and fragility and becomes composed and refined.

GUAN 观

φ 15.5-17.5cm 

H 32-34cm

1550g-1850g

CARE: Some products are made of matte-textured glaze, fired at high temperatures, and painted with a special spraying process. Keep away from hard objects to avoid contamination. In case of contamination, clean with water and a light-colored brush.

NOTE:

[1] This product is fragile and should be handled with care. When storing, avoid shock, squeezing, and impact.
[2] Many products are made of opalescent glaze, fired at high temperatures. The cracks and crystallization that appear on the surface are due to the richness of opalescent glaze's natural texture.