Open media in modal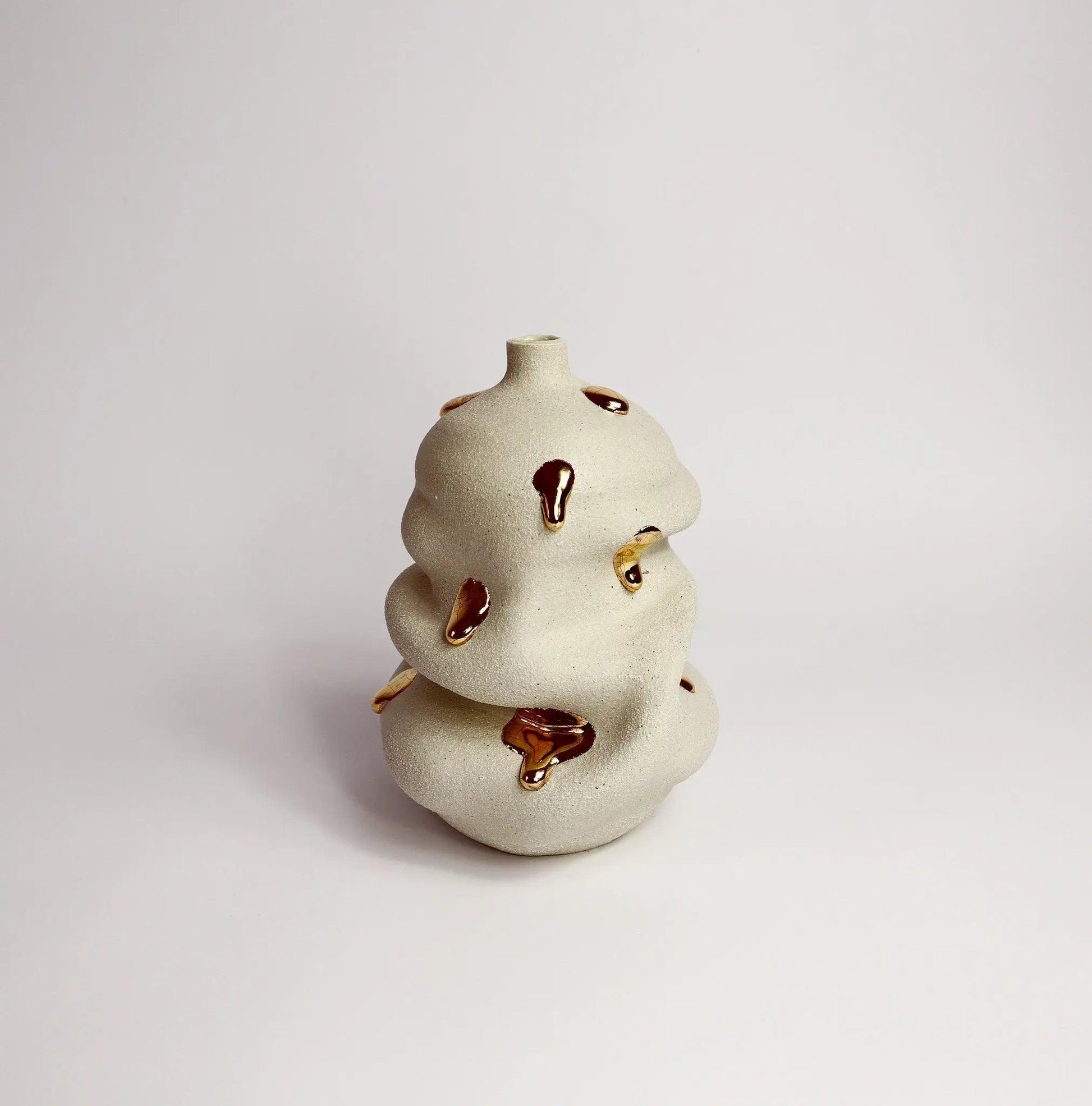 Open media in modal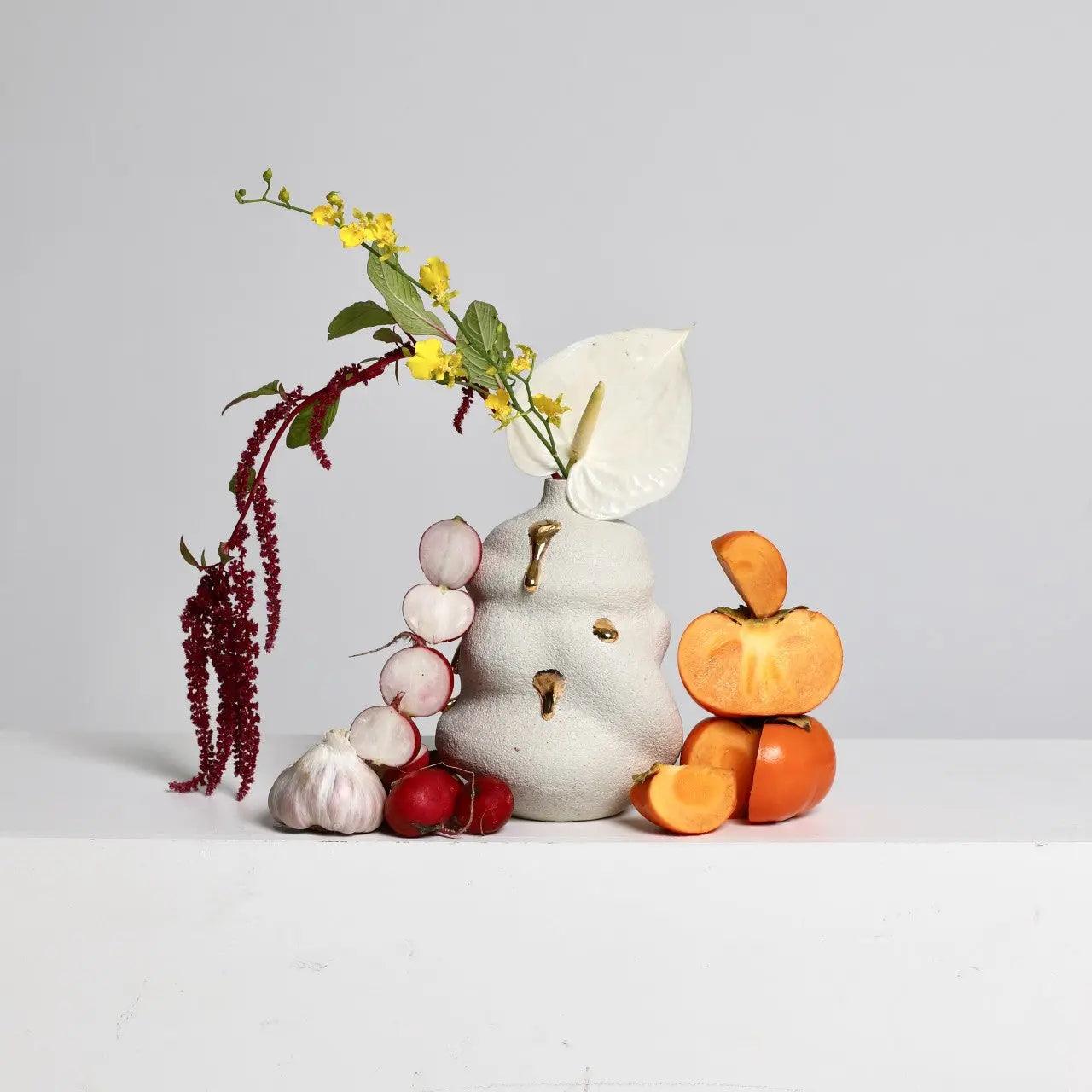 Open media in modal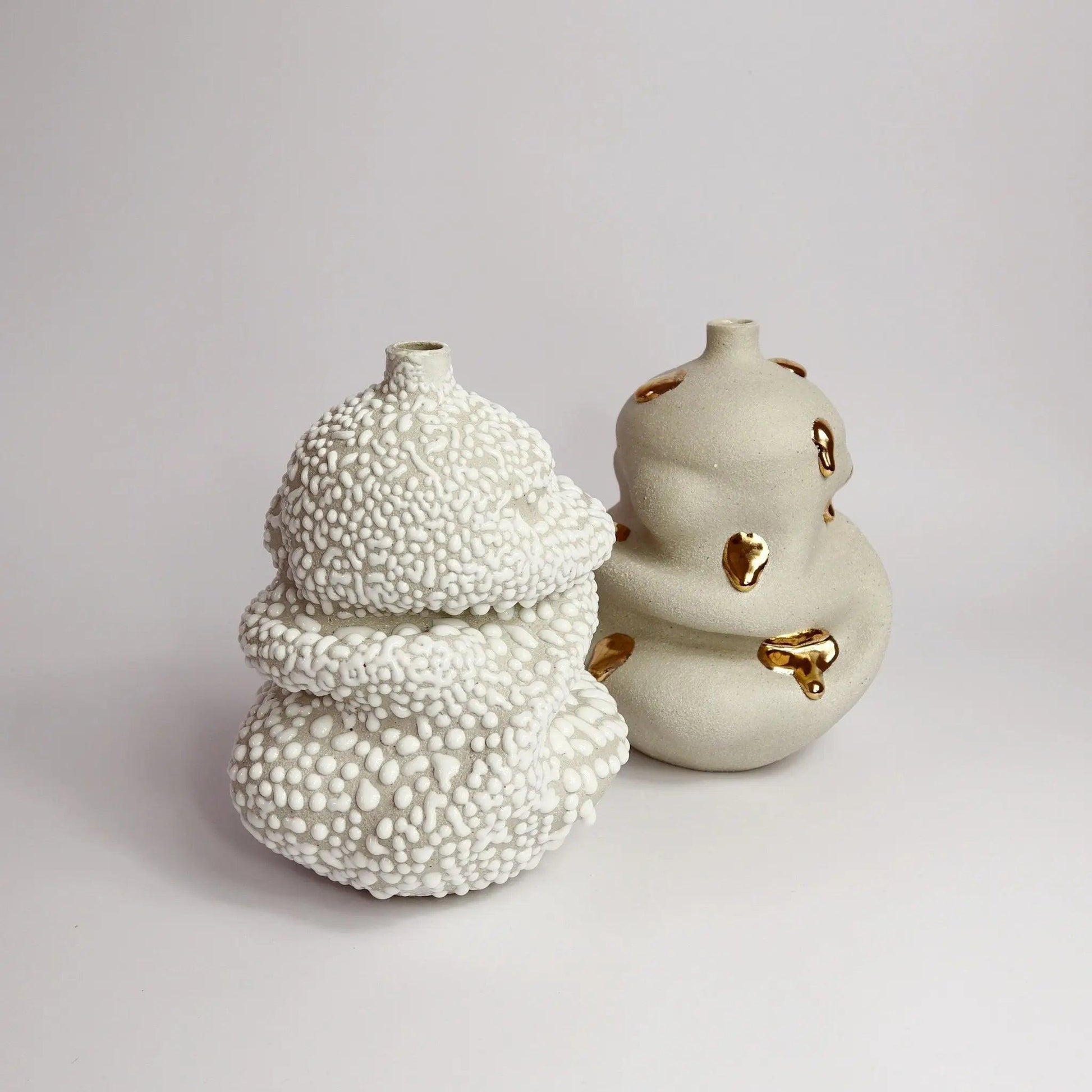 Eun Ceramic Curved Vase Stone White / Gold
Description

Our signature Curved vase in stone white adorned with luscious gold drips.

(Stoneware, mixed media)

 Approx. Measurements: 21cm(H) x 17cm(W)

Ethically handcrafted pottery from Melbourne, Australia. 

About Eun Ceramics

Created by Melbourne based ceramicist Jessica Choi, Eun Ceramics strives to create functional art objects designed with urban living in mind.  Jessica strongly believes the beauty of handmade ceramics comes when you look closely at a piece and discover all the faint marks left by the maker, adding depth and allowing each piece to tell its story.